• TURKEY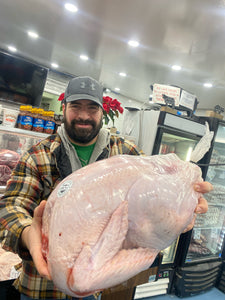 Merry Christmas from Cut Rite Meats. Whole Turkeys. Farm Fresh. Free-Range. Order Your Turkey now! www.cutritemeats.com offers fresh, whole, local Alberta Turkeys for fantastic $5.99lb price. We are offering Turkey delivery. We are there for you. Sign up for our Newsletter and Join the Turkey Club on the home page and you will get first chance at Turkey notification:  www.cutritemeats.com .  Buy Your Cut Rite Turkey Now Let's Talk Turkey: What Makes Your Cut Rite Meats Turkey Special? We are happy to announce that we have found an Alberta farmer who is supplying Cut Rite Meats with 5 sizes of turkeys this year! ...
---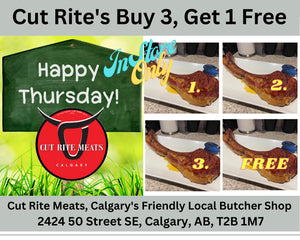 IN STORE THURSDAYS! Buy 3, Get 1 Free! Buy any 3 products in Cut Rite Meats butcher shop on Thursdays and you will get 1 free! Even Tommies!! -Premium, high quality meat that is always affordable. -From Alberta Farmers. -Meat Delivery. Cut Rite Meats, Calgary & area's friendly local butcher shop; serving Calgary & area for 50 years! 2424 50 Street SE, Calgary, AB, T2B 1M7 Email cutriteonline@gmail.com Phone 403-272-5159 www.cutritemeats.com #cutritemeats
---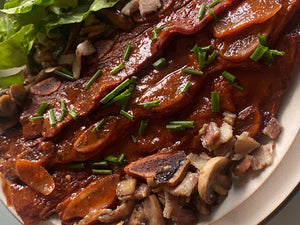 Rib Menu is 20% off so you get your slow cook bbq on this weekend! -Recipe Exclusive to Cut Rite Meats- We shared Grandma Jackson's Special BBQ Rib Recipe recipe and now Jimmy is sharing with you his exclusive very own BBQ Maui Beef Rib recipe.  Brought to you by Cut Rite Meats Your Friendly Local Butcher Shop.  Visit www.cutritemeats.com our Cut Rite Online Butcher Shop for top quality Alberta Beef & Alberta Pork Ribs.  Jimmy recommends meat you need: Beef Ribs: Full Rack & Short Ribs Pork Ribs: Baby Back & Side Ribs Maui Ribs Smoke: Shack Alberta Beef &...
---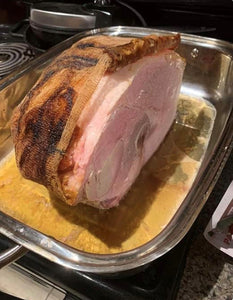 Happy New Year's from Cut Rite Meats! Try one of Jimmy the butcher's amazingly succulent and flavourful  bone in Country Ham's, hickory smoked by Jimmy in the Cut Rite Meats butcher shop.  This will be a delight for you and your family for your supper this Easter. Jimmy recommends meat you need:  Grab & Go: Country Smoked Ham Original recipe yields 15 servings Ingredients 1 (5 pound) ready-to-eat ham ¼ cup whole cloves ¼ cup dark corn syrup 2 cups honey ⅔ cup butter  Directions Step 1: Preheat oven to 325 degrees F (165 degrees C). Step 2: Score ham,...
---
• bear • deer • elk • game • game processing • meat • sausages • venison • Wild Game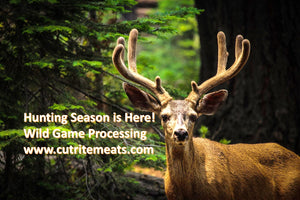 Find out about our Game Processing service!